Welcome to
Woodmont Family Dentistry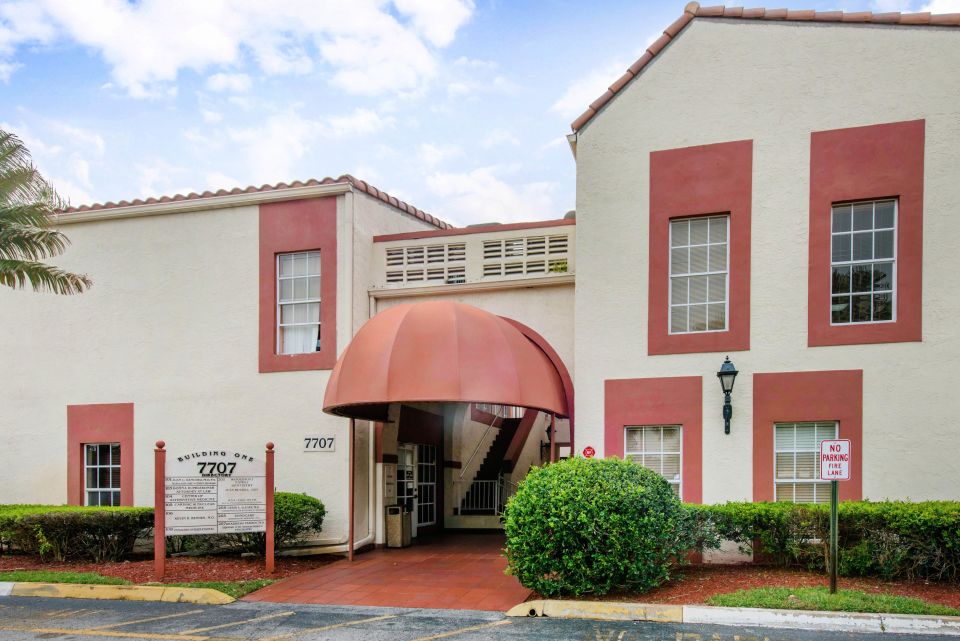 Guaranteed same day emergency exams!
–
Call to schedule your appointment today!
Meet the Doctor
Carline Isme, DMD
Featured Services
Emergency Dental Care
Dental emergencies usually occur swiftly, without warning, and can be extremely painful. Regardless of whether or not you are a regular patient with us here at Woodmont Family Dentistry, if you are in the Tamarac, Florida area and have experienced a dental emergency, call us at 954-720-9570 to schedule the treatment you need during our regular business hours.
More information
Invisalign
Custom-made to straighten your teeth, Invisalign® clear aligners are nearly invisible and made of a proprietary, multi-layer SmartTrack material, which gently shifts your teeth into place over time.
More information
Root Canal Therapy
Despite its fearsome reputation, root canal therapy is actually a pain-free, quick and relatively comfortable procedure. Root canal therapy is necessary to remove the pulp center of a tooth if it has become infected due to cavities, trauma, or decay.
More information
Get Directions to the Office
About Us
Welcome to Woodmont Family Dentistry. Your home for expert dental care in Tamarac, Florida
Looking for expert, careful dentistry near home? Woodmont Family Dentistry provides experienced care in a considerate manner that puts your safety and comfort first. Our specialists can assist you in achieving your healthiest and brightest smile, from regular checkups and cleanings to cutting-edge orthodontic treatment. That's why satisfied patients and their families choose us for all of their dental needs.
We're at the Woodmont Professional Center at N University Dr and NW 77th St. We're glad to serve Tarmarac and its neighboring areas, including Coral springs, North Lauderdale and Margate. You can schedule an appointment by calling 954-720-9570.
What sets Woodmont Family Dentistry apart from the competition?
A welcoming atmosphere
Our clinic was built with you in mind. We understand that going to the dentist isn't on everyone's list of favorite things to do, so we've included soothing features to help you unwind and get the treatment you need while still receiving excellent dental care.
Our friendly staff
Our dentists, hygienists, and technicians collaborate to form a care team at Woodmont Family Dentistry, ensuring that you receive high quality, individualized treatment. Our office support staff will help make the entire scheduling and payment procedure as simple as possible for you.
Full range of services
Dental services that we offer include checkups, emergency dental care, crowns, teeth whitening, and orthodontics. We have the knowledge and experience to assist you in achieving your best possible smile.
The latest technology
Your mouth's health is connected to your total health. That is why we strive to make efficient and painless diagnosis and treatment of dental issues a reality using the latest information and techniques.
Make an appointment today.
At Woodmont Family Dentistry, we would love to show you what makes us different. Call us and let's talk about how we can exceed any dental experience you've ever had. To schedule an appointment, call 954-720-9570.